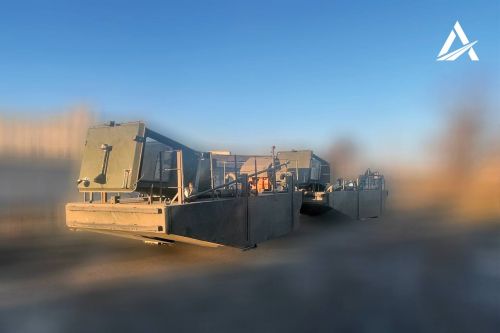 Sweden has donated six boats that can be used as pontoon bridges to Ukraine as humanitarian aid.
The Ukrainian Ministry for Development of Communities, Territories, and Infrastructure announced this in a statement, the CFTS portal reports.
These are the first special craft of this type to be delivered to civilian road workers. Previously, they were used exclusively by military engineers.
"When unfolded, these pontoon bridges are 8 meters long and can be used to restore transport links in the liberated territories," the statement said.
They will make it possible to establish a steady supply of humanitarian aid to the liberated communities and establish the logistics for the supply of products for restoring economic activity in these communities.
The Czech Republic, France, and Norway have sent temporary bridges to Ukraine since the beginning of the Russian-Ukrainian war. Some of the structures have already been installed and opened to traffic in the liberated territories in the Kyiv, Chernihiv, and Kharkiv regions.
In total, 80 temporary crossings have been installed since 24 February 2022 and three are currently being installed.