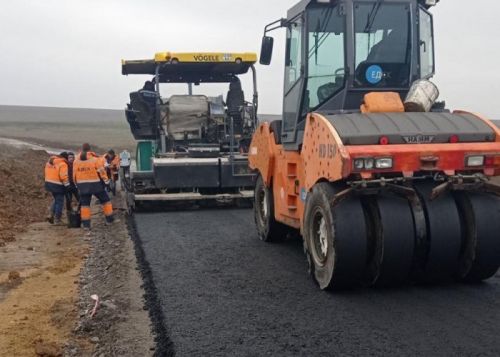 Four destroyed bridges have been reopened to traffic and 245 kilometers of roads have been cleared on the right bank of the river in the liberated Kherson region since November.
The Ukrainian Ministry of Development of Communities, Territories, and Infrastructure announced this in a statement, the CFTS portal reports.
"Temporary crossings have been built next to destroyed bridges on state roads to establish transport links with neighboring regions," the ministry said in the statement.
In total, 245 kilometers of state roads and streets in the village of Velyka Oleksandrivka have been cleared of the aftermath of combat operations in the liberated territories in the region.
Three subcontractors and 27 pieces of equipment are involved in these works.
"Population centers are gradually being connected to connect the region logistically. We should note that the region is densely mined. Therefore, road workers are moving carefully and only after receiving approval from sappers," the ministry said.