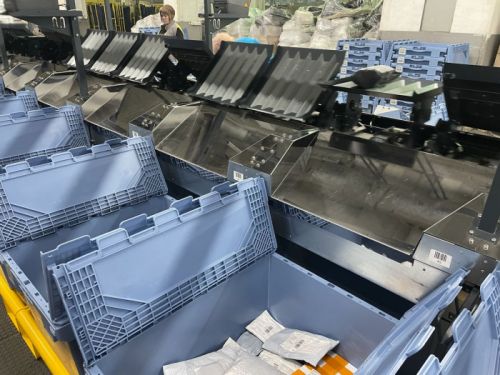 The Ukrposhta postal company's Director General Ihor Smilianskyi has announced that the company has launched its first automated (robotized) parcel sorting line, the CFTS portal reports.
"Thanks to the launch of the first 64-lane conveyor, we have increased the speed of processing small parcels from 400 to 8,000 per hour. A single lane can sort over 150,000 parcels per day. This is eight times more than our workers previously processed manually," he said.
According to Smilianskyi, the sorting accuracy has improved along with the sorting speed.
The company plans to install an additional 4-5 new lines this year and fully switch to automated parcel sorting at all its facilities in Ukraine in the first half of 2024.
"The implementation of this project slowed down during the war because major international companies were unwilling to supply products to Ukraine. Now, we have reason to be proud because Ukrainian developers at UISLabs created this sorting lane and over 90% of its components were manufactured at 10 different industrial enterprises in Ukraine, including with the use of metal from Azovstal," Smilianskyi said.