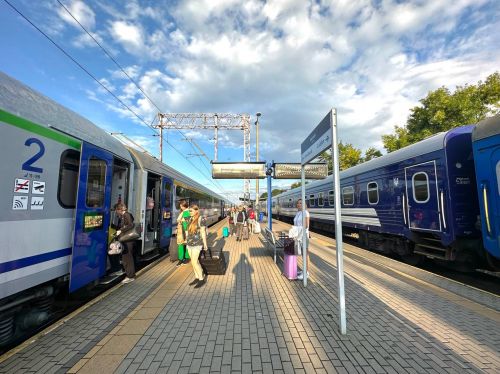 The Ukrainian Railways joint-stock company (Ukrzaliznytsia) is extending the operation of the new train No. 119/120 Kyiv-Chelm.
Ukrzaliznytsia announced this in a statement, the CFTS portal reports.
The train performed its maiden voyage on 3 September, becoming the third to operate on the Kyiv-Chelm route.
"Essentially, it is another convenient link between Kyiv and Warsaw, which also allows residents of Rivne and Volyn to make day trips to the Polish capital by rail," the statement said.
According to Ukrzaliznytsia, transfers between trains in Chelm take place on the same platform.
The train departs from Kyiv at 06:28, from Rivne at 11:27, and from Kovel at 13:31. It arrives in Chelm at 17:27. Transfers to the Polish Intercity train IC 21100 to Warsaw are possible from 18:12 to 21:02.
On the return journey, the train will depart from Chelm at 10:23 (transfers from the train IC 12100 at the Warszawa Zachodnia station at 06:05 and in Chelm at 08:42) and arrive in Kyiv at 22:45.