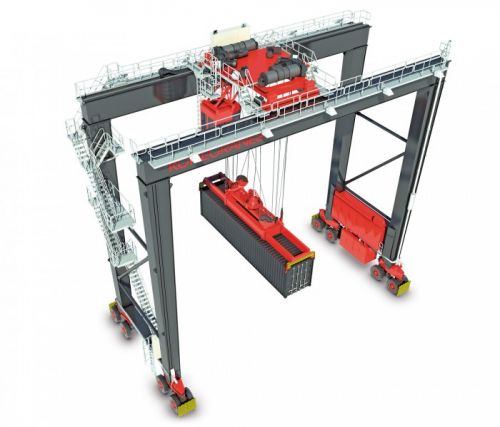 The Konecranes group of companies (Finland), which includes the Ukrainian-based PRAO Zaporizhkran crane manufacturer, has announced that the Norfolk Southern Corporation (Norfolk Southern Railway) in the United States has ordered five hybrid RTG cranes manufactured by Konecranes, the CFTS portal reports.
Two of them will go to the Landers Yard intermodal terminal in Chicago and three to the Inman Yard intermodal terminal in Atlanta.
The cranes will be delivered to the customer in December 2021.
"The five RTGs on order will work intermodal rail tracks eco-efficiently thanks to their hybrid drives," Konecranes said in a statement.
Hybrid Konecranes RTGs operate on electrical power from batteries and diesel generators. During normal use, power is drawn exclusively from the battery. During peak use, power is drawn from the battery and diesel generator simultaneously. Energy from braking is saved and used to recharge the battery.
All five hybrid RTGs will be equipped with Konecranes' Auto-Steering smart feature, which keeps the RTG on a pre-programmed, straight path, easing the work of the operator.
This contract is part of Ecolifting, Konecranes' vision to minimize the footprint and improve the handprint of equipment for container terminals.
As the CFTS portal reported, last year Zaporizhkran shipped 79 harbor cranes to Virginia, the fifth largest port in the United States. The Automated Stacking Cranes (ASC) were custom-made based on automatic rail-mounted gantry cranes. Their production took 2,227 tons of rolled metal.