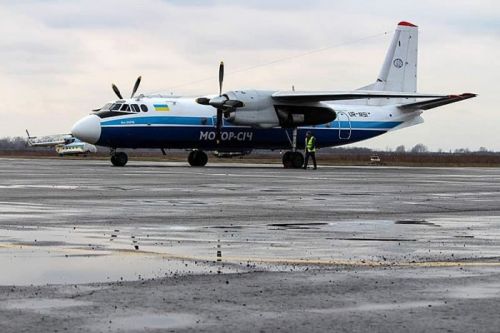 The Chernivtsi airport received its first scheduled flight on 12 April, after a one-year break, the CFTS portal reports, citing the Avianews publication.
Motor Sich Airlines performed the flight from the Kyiv airport, using an An-24 aircraft.
According to the published schedule, the airline will operate flights from Chernivtsi to Kyiv three times per week (on Mondays, Wednesdays, and Fridays).
The timetable allows passengers to take day trips to Kyiv. The flights will depart from Chernivtsi at 07:00 and arrive in Kyiv at 08:15. They will depart from Kyiv at 20:10 on the same day and arrive in Chernivtsi at 21:15.
Currently, the ticket prices start at UAH 2,400 one way (including a 20 kg baggage allowance). A roundtrip flight will cost UAH 4,900.
The Windrose airline will launch regular flights between Kyiv and Chernivtsi on June 1. The airline will also operate three flights per week but on other days (Tuesdays, Thursdays, and Sundays) and during the daytime.
Ticket prices for Windrose flights start at UAH 720 for one-way flights and UAH 1,500 for roundtrip flights. The prices include 23 kg of luggage.
Unlike Motor Sich, Windrose will operate its flights from the Boryspil airport to Chernivtsi.