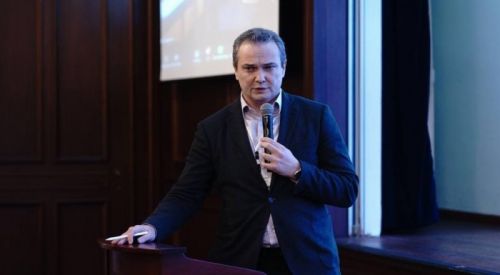 Irakli Ezugbaia, the director of commercial operations and logistics at the Ukrainian Railways joint-stock company (Ukrzaliznytsia), has announced his resignation, the CFTS portal reports.
"Unfortunately, persecution has begun. The persecution has gone beyond reasonable boundaries... The reform is proceeding slowly. It should have been implemented 10 years ago. Ukrzaliznytsia is where it is today precisely because the reform was not implemented. As a man of action, I believe that reforms are needed and cannot be postponed. Therefore, I have decided to resign with the full support of the general director and with full support for reforms... Reforms are needed. They cannot be postponed. I hope that personal issues will be taken off the agenda and that the reforms will proceed," Ezugbaia said at a press conference.
As the CFTS portal reported earlier, Ukrzaliznytsia's management held the press conference in response to statements by representatives of an interim parliamentary commission that was set up to investigate a drop in the company's performance. Ukrzaliznytsia's Board Chairman Volodymyr Zhmak and Ezugbaia commented on the company's performance after the replacement of the company's management. According to them, the performance indicators of the company's fleet of freight cars have improved, the shortage of locomotive traction has been eliminated, and revenues from freight transportation have increased. Ezugbaia also stated that the company's revenue from freight transportation reduced significantly in 2020. However, according to him, an analysis of average monthly figures ​​shows that the situation began improving in September 2020, when Ukrzaliznytsia's new board chairman was appointed.