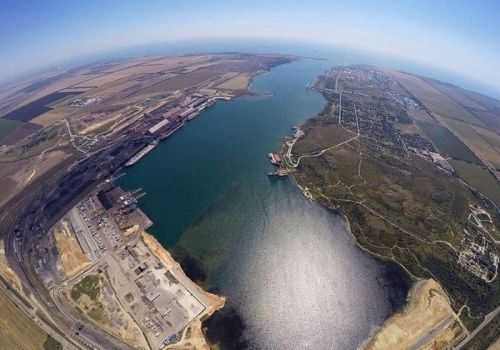 UMG Investments, an investment company that is part of the SCM Corporation, plans to implement a project involving construction of a new grain terminal in the Pivdennyi seaport at the cost of USD 150 million, its first infrastructure project from scratch.
UMG Investments' Investment Director Nadia Kaznacheeva announced this during the Ukrainian Transport Infrastructure Week, the CFTS portal reports.
The company's CEO Andrii Horokhov also confirmed the announcement.
"Land has been bought and the project has been completed. The only thing left is to build it," Horokhov said.
Kaznacheeva provided more details about the company's plans in the port sector. "We already have a logistics company called Portinvest in our portfolio. We have the expertise and ambitions to invest. We also have cargo, so we are interested in the port terminal business. We will participate in concession tenders that are of interest to us. The second focus is private initiatives in ports. We have already begun the implementation of a project to build a grain terminal with a capacity of 9 million tons of grain per year in the Pivdennyi seaport. The total capital investment in this project is more than USD 150 million, and we plan to build it in 2-3 years. We expect the government and Ukrzaliznytsia to fulfill their part of the obligations by developing the relevant infrastructure, such as dredging and railway stations."
As reported earlier, the AECOM Corporation presented a project for creation of an agricultural hub in the Pivdennyi seaport jointly with the Portinvest company at the Ukrainian Ports Forum back in 2018. Investment in the first phase of construction of a grain terminal with a capacity of 9 million tons per year was estimated at USD 147.5 million at the time. Under the project, the capacity for one-time storage of grain in silos was projected at 440,000 tons. The project also provides for construction of four warehouses with a storage capacity of 80,000 tons for meal and legumes.
Implementation of the entire project should include construction of a grain terminal, a terminal for transshipment of vegetable oils, and an oil extraction plant. In general, the project is geared toward transportation of up to 85% of cargo by rail (the terminal will receive up to 520 wagons per day). The project also provides for construction of two stations for unloading trucks and three additional berths.