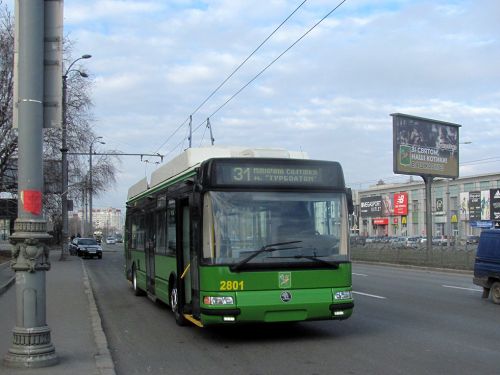 Two Škoda-24Tr trolleybuses that the Czech city of Pilsen donated as humanitarian aid began operating on Kharkiv routes on 7 December.
The trolleybuses were built in 2005 and 2006, the CFTS portal reports, citing the Kharkiv transport service.
According to the Kharkiv transport service, trolleybuses of this model previously operated in Ukraine only in Ternopil.
When developing these trolleybuses, the Škoda Electric company decided to stop producing its own trolleybus bodies and switch to using the bodies serially produced for the Irisbus Citybus buses. Traction electrical equipment manufactured by the Czech company is installed on the body, as well as - at the customer's request - a diesel generator unit, which allows the trolleybus to operate autonomously if necessary. This equipment is installed on both trolleybuses donated to Kharkiv.