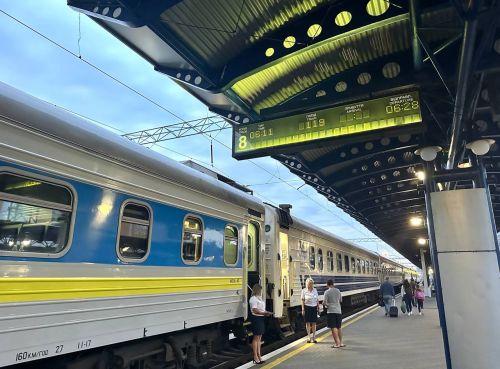 The train No. 119/120 Kyiv-Chelm, a new international train operated by the Ukrainian Railways joint-stock company (Ukrzaliznytsia), performed its first trip on 3 September.
Tickets for the train's first trip sold out, the CFTS portal reports, citing Ukrzaliznytsia.
"We checked: the new Chelm train's passengers successfully reached their destination, with a convenient transfer to Warsaw," said Oleksandr Pertsovskyi, a board member of Ukrzaliznytsia and the head of the Passenger Company, a subsidiary of Ukrzaliznytsia.
According to Ukrzaliznytsia, the train will arrive in Chelm at 17:27, where passengers traveling to Warsaw can transfer to the Polish train IC21100 (18:12 - 21:02).
On the return journey, the train will depart from Chelm at 10:23 (transfers from the train IC12100 at the Warszawa Zachodnia station at 06:05 and in Chelm at 08:42) and arrive in Kyiv at 22:45.