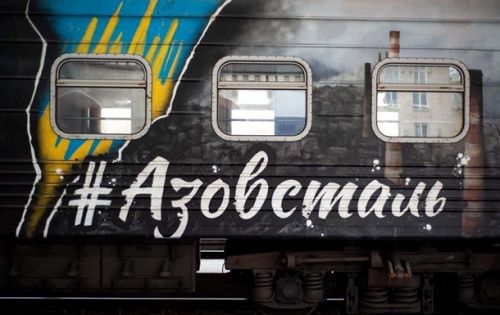 Ukraine and Moldova have resumed the operation of passenger trains on the Kyiv-Chisinau route after a 24-year break. The first train since the break transported about 250 passengers to Chisinau and back.
The Ukrainian Railways joint-stock company (Ukrzaliznytsia) announced this in a statement, the CFTS portal reports, citing the European Pravda publication.
The train arrived in Kyiv at 11:48 on Monday, 7 November.
Train No. 351/352 will operate on the route every other day, departing from the Kyiv Passenger station at 17:02 and arriving at the Ungheni station (Moldova) at 07:53 and in the Moldovan capital at 10:38. On the return trip, the train will depart from Chisinau at 17:45, pass through Ungheni at 20:51, and arrive in Kyiv at 11:48.
The train has seven cars, five of which are compartment cars and two sleeping cars. The travel time one way is approximately 13 hours.
The international route will have a connection at the Ungheni station, where passengers can transfer to the Iasi station (Romania), where an international airport is located.
Each of the seven carriages of the "Train to Victory" is dedicated to the temporarily occupied territories of Ukraine (when the project was launched two months ago).
The "Train to Victory" traveled through regions of Ukraine from Uzhhorod to Kharkiv and from Kyiv to Odesa. It was also the site of a special briefing by U.S. Secretary of State Antony Blinken.
A ceremony marking the restoration of the railway link between the Ukrainian and Moldovan capitals took place at the Chisinau train station on 6 November.
Ukrainian Ambassador Marko Shevchenko, U.S. Ambassador Kent Logsdon, Romanian Ambassador Christian-Leon Tsurcanu, the Iasi International Airport's General Director Romeo Vatra, and others attended the event.
In his speech at the ceremony, the head of the Moldovan railway, Oleg Tofilat, emphasized that the relaunch of the route was an important stage in the development of an entire regional link. "This train will provide a good connection to the airport, and we intend to simplify the logistics to the airport, Iasi, and Bucharest," he said.