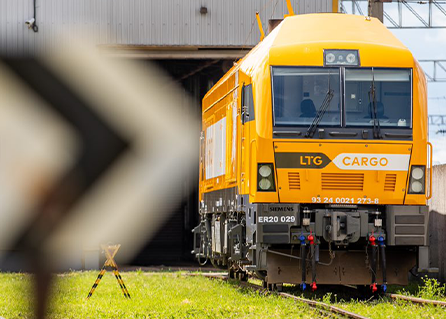 LTG Cargo Ukraine, a subsidiary of the Lithuanian-based railway freight company LTG Cargo, has resumed operations in Ukraine.
The Lithuanian company announced this in a statement on 13 June, the CFTS portal reports. According to the statement, the decision to resume operation was made because of a significant increase in demand from Ukrainian businesses for the transportation of grain and other products out of Ukraine.
The company will provide freight-forwarding services in Ukraine and help customers organize rail freight transportation in Ukraine, Poland, and Lithuania. The company will continue to focus on employee safety, so operations will be conducted remotely.
LTG Cargo Ukraine suspended operations in March due to Russia's war in Ukraine. In the meantime, LTG Cargo and LTG Cargo Polska have been working to provide alternative freight routes from Ukraine through Poland.
LTG Cargo opened its Ukrainian subsidiary in January 2021.