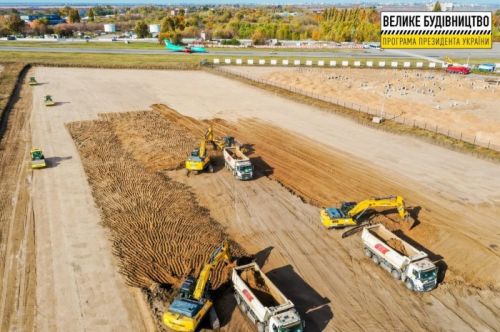 Onur Construction International has begun the construction of a runway, an apron, and taxiways at the Dnipro airport.
The category of the airfield will change after completion of the construction work, allowing it to receive larger aircraft, particularly Boeing 777 and Airbus A330, the Interfax Ukraine news agency reports, citing the Dnipropetrovsk regional administration.
The construction work is being financed with state budget funds under President Volodymyr Zelenskyi's "Big Construction" program.
The new runway will be 3,200 meters long and 45 meters wide. It will be equipped with the latest lighting and radio equipment. The creation of a new power supply system, a powerful drainage system, and modern treatment facilities is also planned.
"The preparatory work for the construction of the apron in front of the terminal is currently underway. We are removing unsuitable soil. About 40 pieces of equipment and about 100 specialists are operating at the site. We will increase capacity over time," said Jandan Tumer, head of the airfield construction project at Onur Construction International.
Simultaneously, a private investor, DCH, is working on the construction of a new terminal.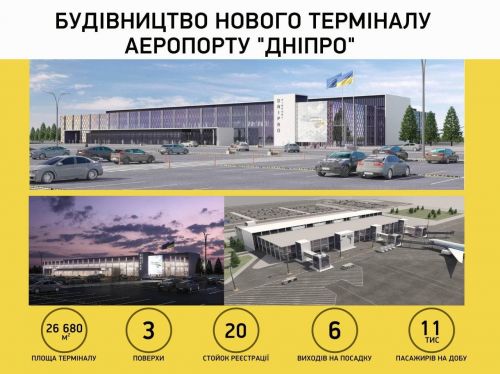 "There will be three buildings: a passenger terminal, a VIP terminal, and an administrative complex," the press service of the regional administration quoted DCH representative Pavlo Prusak as saying.
The volume of passenger traffic through the airport is expected to increase every year. It is initially expected to increase 2.5-fold to more than 1 million passengers per year. The highest forecast is an increase to 4 million.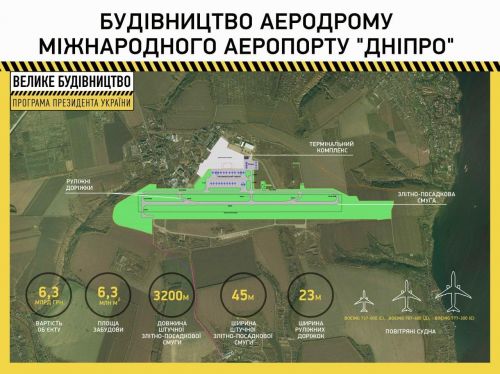 As reported previously, the work on the reconstruction of the runway at the Kherson international airport began under the "Big Construction" presidential program in September.
According to a review by government experts, the project will cost UAH 6.23 billion. However, Onur won the relevant tender in the ProZorro public procurement system with an offer of UAH 5.64 billion. The construction work will take about three years. The government has allocated UAH 1.4 billion for the construction of the airfield this year.