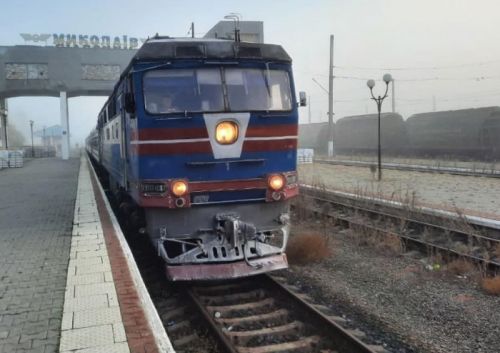 The Ukrainian Railways joint-stock company (Ukrzaliznytsia) has resumed passenger rail services to Mykolaiv for the first time since the beginning of Russia's full-scale military invasion of Ukraine.
The first train departed from Kyiv in the evening on 14 November and arrived in Mykolaiv in the morning on 15 November, the CFTS portal reports.
Train No. 122/121 Kyiv-Mykolaiv will depart from Kyiv on even-numbered calendar days and from Mykolaiv on odd-numbered calendar days.
According to Ukrzaliznytsia, the train will depart from Kyiv at 22:14 and arrive in Mykolaiv at 07:15. On the return journey, the train will depart from Mykolaiv at 22:09 and arrive in Kyiv at 06:55.
A long-distance passenger train last arrived in Mykolaiv on 24 February.