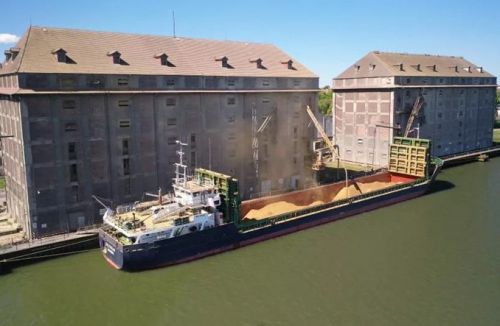 Considering Russia's withdrawal from the Black Sea Grain Initiative and the security situation in the Black Sea, Polish ports - especially the Port of Gdańsk - are preparing for an increase in the volume of transshipment of grain from Ukraine.
Although the largest grain terminal in Polish seaports is located in Gdynia, the port of Gdańsk also plays a very important role in the transit of Ukrainian grain, the CFTS portal reports, citing the Rynek infrastruktury publication.
The volume of grain transshipment in Gdańsk was 2 million tons in 2022, which is 19% more than the volume in 2021. The port transshipped 1.4 million tons of grain cargo (mainly corn) in the first two quarters of 2023, which represents a 52% increase compared with the same period last year.
Various operators perform grain transshipment in the port: GBT/Malteurop, Gdańskie Młyny, Magrol, Port Gdański Eksploatacja, Siark-Port, and Speed.
The investments that have been made in Poland's largest port are aimed at increasing its grain handling volumes to 5.8 million tons per year over the next two years.
According to the Gdańsk Port Authority, the railroad has proven to be the weakest link in the transit of Ukrainian grain. As a result, 70% of the grain arrives at the port by road. In response to this, the number of spaces for vehicles in the port has been increased to 970 in preparation for an increase in grain transshipment, although the number of vehicles can reach 1,500 per day in some periods.
According to the report, port operators can currently handle 730 trucks and 80 railcars per day. However, they are ready to increase their transshipment capacity. They plan to build permanent and tent warehouses, and they also want to make additional railway investments to increase the throughput capacity of the Gdańsk port's grain terminals from the current 300,000 tons to 485,000 tons per month.