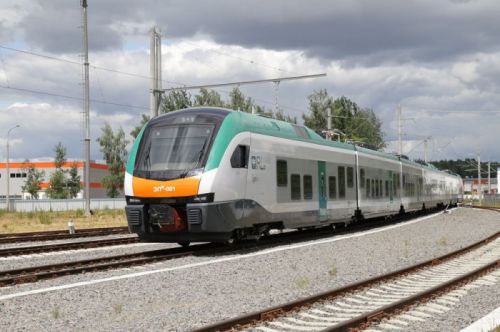 Stadler train in Belarus
Representatives of Stadler Rail AG, a Swiss company that specializes in the production of railway rolling stock, visited the Kyiv Electric Car Repair Plant on 23 February to study the possibility of localizing production at the plant.
This was announced by the Ukrainian Railways joint-stock company (Ukrzaliznytsia), the CFTS portal reports.
Stadler is considered as one of the potential suppliers of rolling stock for the project to integrate railways with the City Express suburban transport system to link major cities with their satellite towns to create a single transport space.
According to Oleksandr Pertsovskyi, an acting board member of Ukrzaliznytsia and the director of the Passenger Company division, Ukrzaliznytsia is ready to share its vision and plans for implementation of the project with potential investors and make decisions based on the feasibility study for the project, the economic impact of the project, and the degree of production localization.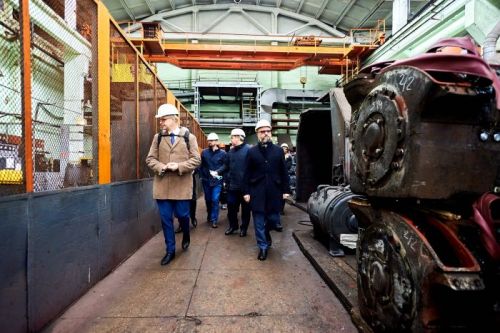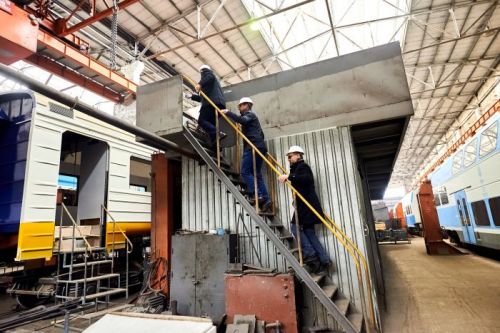 As reported previously, President of Ukraine Volodymyr Zelenskyi and the management of Stadler Rail AG discussed the implementation of infrastructure projects in Ukraine at the beginning of February 2021, particularly the prospects for cooperation with the company on modernization of Ukrzaliznytsia's rolling stock and urban rail transport.