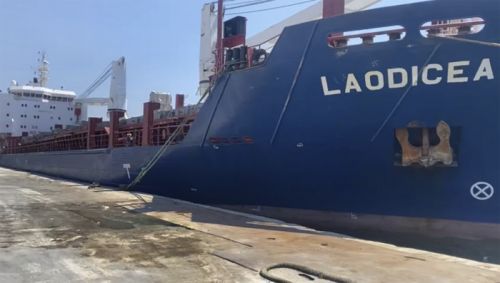 Ukraine's Ambassador to Lebanon Ihor Ostash has announced that he has received confirmation that the Syrian vessel Laodicea that was detained by the Lebanese authorities was transporting flour produced in the Russian-occupied Crimea from wheat stolen in the Zaporizhia region.
The CFTS portal reported this, citing the Interfax Ukraine news agency.
"We have just received incontrovertible evidence that the flour that Laodicea was carrying was not from Russia but from occupied Crimea. It is Krasnogvardeisk (Crimea). The second photo shows the tracking of the wheat from occupied Berdiansk to Krasnogvardeisk," Ostash wrote on Wednesday.
He also posted a photograph of sacks of flour, on which "the Krasnogvardeisk Elevator" is indicated as the producer, as well as a document with information indicating that the wheat was delivered from Berdiansk to Krasnogvardeisk by road.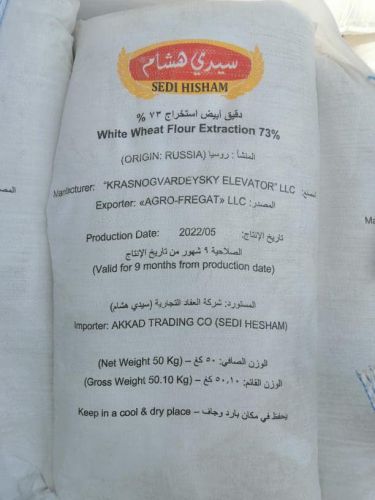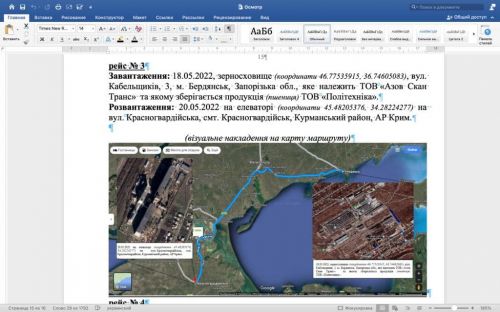 As reported earlier, the Laodicea vessel, which was transporting agricultural products stolen from Russian-occupied territories of Ukraine, was detained in the port of Tripoli (Lebanon) on 31 July at the request of the Ukrainian embassy in Lebanon. This was reported by the Lebanese Broadcasting Corporation International (LBCI) and Ambassador Ostash.
The Lebanese newspaper, An-Nahar, reported on the same day that "more than 500,000 tons of grain were stolen from the occupied Kherson, Zaporizhia, and Mykolaiv regions during the war," adding that "there were attempts to ship most of this grain to Middle Eastern countries, including Egypt, Turkey, and Syria, and attempts to transfer them to Lebanon have been recorded."
As the CFTS portal reported earlier, Ostash requested at a meeting with Lebanese President Michel Aoun on 28 July that the Lebanese authorities take measures to clarify the circumstances surrounding the presence in Lebanese territorial waters of a Syrian vessel onto which barley taken from occupied Ukrainian territories was loaded in the port of Feodosia.
The embassy said in a statement that Ukrainian law enforcement officials had proven the involvement of 78 vessels in the illegal transportation of stolen Ukrainian grain and that the list of vessels involved was constantly being updated. These include the Laodicea vessel, the arrest of which was ordered by a Ukrainian court.