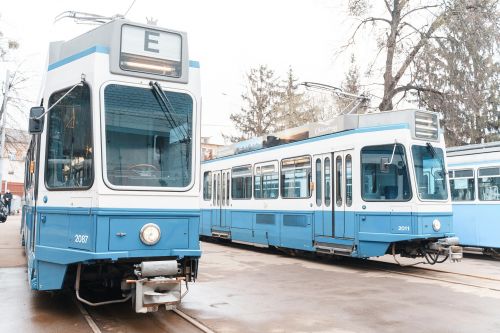 Three Tram 2000 tramcars out of the 35 that Zurich (Switzerland) is transferring to Vinnytsia have arrived in the Ukrainian city.
Vinnytsia Mayor Serhii Morhunov announced this on 4 April.
According to him, these used tramcars were manufactured in the 1980s, and they will replace the Mirage tramcars manufactured in the 1960s and 1970s that Zurich transferred to Vinnytsia in the past.
As reported earlier, the first Tram 2000 tramcar was delivered to Vinnytsia on 1 April.
"The interior has soft seats and a good ventilation system. In technical terms, they are also more economical in electricity consumption. They have a more modern control system," Morhunov said, outlining the advantages of the Tram 2000 model.
The first batch that is being transferred comprises eight tramcars.
Before that, the city received 116 used tramcars of the Karpfen and Mirage models from Zurich.