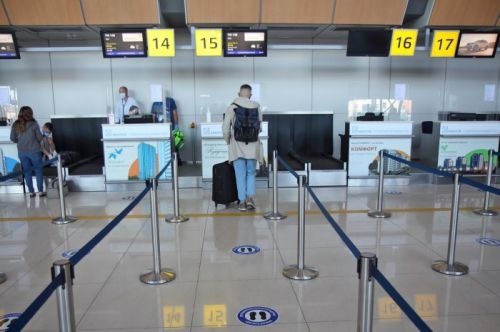 Ukrainian airports handled 8.664 million passengers in 2020, 64.4% fewer than the number of passengers they handled in 2019, according to the latest data.
Citing the State Aviation Service of Ukraine, the Interfax Ukraine news agency reported that the number of international passengers handled by Ukrainian airports reduced by 65.3% to almost 7.628 million during this period.
According to data from the State Aviation Service, the number of passengers transported by Ukrainian airlines reduced by 65% to almost 4.793 million in 2020, compared with 2019. Of these, almost 4.284 million were international passengers (down 65.8%).
Ukrainian airlines operated 44,200 commercial flights (down 57.2%), including 34,600 international flights (down 60.1%) in 2020.
Ukrainian airports handled 24.337 million passengers in 2019, up 18.5% compared with 2018.
The state-owned State Air Traffic Services Enterprise (UkSATSE) recently released data on the number of flights Ukrainian airports handled in 2020.