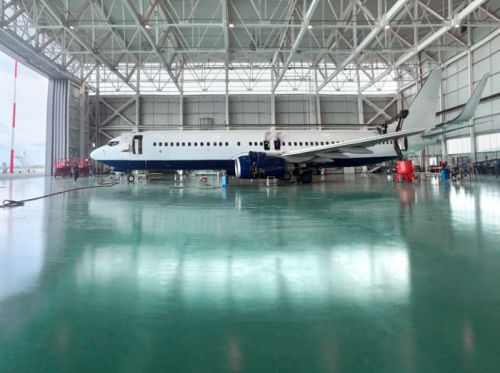 The Ukrainian airline SkyUp added a Boeing 737-800 to its fleet.
The aircraft with the registration number UR-SQM was produced in 2011 and can accommodate up to 189 passengers.
"This fall, UR-SQM will be painted in the classic livery of SkyUp colors. It will fly on international flights in Europe and, as soon as the opportunity arises, in Ukraine," the airline said in a statement.
Thus, the fleet currently operated by SkyUp Airlines consists of 2 Boeing 737-700 NG with 149 seats, 10 Boeing 737-800 NG with 189 seats.
The airline reported that the cabin is made in the configuration of Boeing SkyInterior, with modern Geven seats.
"The aircraft is equipped with winglets, and in the fall, at the initiative of the airline, it is planned to upgrade them to bifurcated Scimitar Winglets. The use of such winglets is aimed at reducing CO2 emissions into the atmosphere and saving fuel," adds SkyUp.
The other day, commercial director of SkyUp Airlines Lyudmila Slobodyaniuk said that 10 of the airline's planes fly in Europe for other airlines under wet leasing conditions.
As of July 6, three Boeing 737-800 SkyUp aircraft were operating at Corendon Airlines Europe, two at Smartwings, and one each at Wizz Air, Tailwind Airlines, and Freebird Airlines. One carrier's B737-800 (UR-SQP) did not fly, as it is on storage at Boryspil airport. The company's fleet also included two Boeing 737-700s stationed in Iasi and Varna (Romania).
Earlier it was reported that SkyUp was working on the registration of the subsidiary airline SkyUp MT in the European Union.