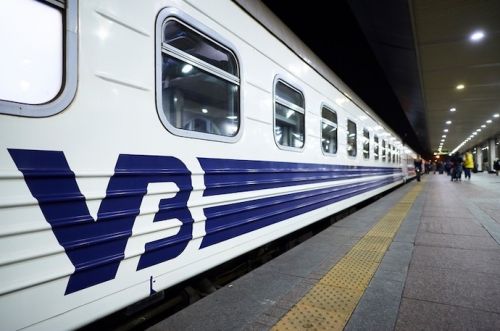 The Ukrainian Railways joint-stock company (Ukrzaliznytsia) has made the procedure for delivering humanitarian aid on passenger trains clearer and allocated 50 wagons in 32 trains for this purpose.
Ukrzaliznytsia announced this in a statement, the CFTS portal reports.
On some routes, these wagons will be specially designed for delivery of humanitarian cargo.
According to the statement, this will make it possible to clearly separate Ukrzaliznytsia's humanitarian mission from its core operation of transporting passengers and cargo and ensure additional security for humanitarian cargo.
Ukrzaliznytsia reserves the right to check cargoes being transported.
"Since the beginning of the war, the railway has already transported more than 7,800 tons of humanitarian cargo on passenger cars and sent 1,670 freight cars with humanitarian aid distributed by the country. Most of the aid goes to Kyiv, Kharkiv, Zaporizhia, and Odesa," the company said.