The plans of the Ukrainian Railways joint-stock company (Ukrzaliznytsia) for 2023 include the purchase of freight cars that can be operated on standard-gauge rail tracks (rail tracks of the 1435 mm gauge).
Ukrzaliznytsia's head Yevhen Liaschenko announced this during a conversation with business representatives on the European Business Association's platform.
In particular, Liaschenko said that Ukrzaliznytsia already has 40 railcars for the 1435 track gauge. It plans to acquire an additional 120 tank cars and 80 intermodal flatcars that can be operated on standard-gauge rail tracks.
A video of tank cars of the 1435-mm track gauge bearing the Ukrzaliznytsia logo was published on social media a few days earlier after the tank cars were spotted at a railway station in Romania. Ukrzaliznytsia ordered 40 tank cars from the Polish company Brand Rock in December.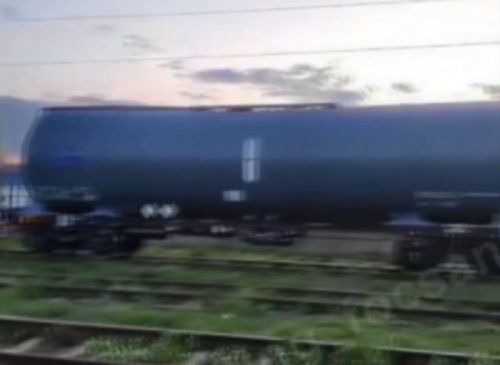 Regarding the development of intermodal terminals, the head of Ukrzaliznytsia stated that the company plans to develop a total of 20 such facilities, of which five are scheduled to begin operation this year. According to him, these terminals are expected to begin generating revenue in the fourth quarter of 2023.
As reported earlier, Ukrzaliznytsia will receive a World Bank grant of USD 25 million for the purchase and construction of container flatcars.
Ukrzaliznytsia announced in February 2023 that it planned to create its own transport company in the European Union and that the transport company would begin providing services to Ukrainian shippers by the end of this year. However, Ukrzaliznytsia has not yet announced the fate of these plans.