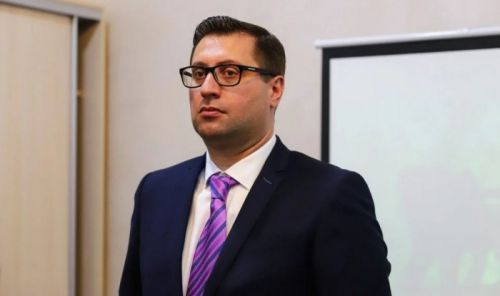 The supervisory board of the Boryspil international airport has selected Oleksii Dubrevskyi as the winner the open competition for the post of general director of the airport.
The Ukrainian Ministry of Infrastructure announced this in a statement, the CFTS portal reports.
According to the statement, Dubrevskyi has 15 years of experience in the field of aviation infrastructure management. In particular, he has worked at such companies as Lufthansa AG, the Donetsk international airport, and the Ras al-Khaimah International Airport (UAE) at various times. He has been the director of the Zaporizhia international airport for the past two years.
"The Boryspil airport accounts for 60% of the total volume of air traffic in Ukraine and it is Ukraine's main international gateway. Given its importance and potential, the requirements for the new management of the airport are are very high. The priority tasks include improvement of the taxi service at the airport, development of accessibility for people with limited mobility, and creation of conditions for systematic advanced training of employees. It is important to continue restoring the airport's operation to reach the pre-pandemic indicators.
"I also note that we are finally starting to take responsibility for advertising at the airport. This is where the first impression of us as a country is formed, and we are not just an online casino," Ukraine's Minister of Infrastructure Oleksandr Kubrakov said while commenting on the appointment.
As previously reported, the airport's supervisory board announced the competition for the position of general director in the first half of May. A shortlist of candidates for the position was compiled at the end of June.