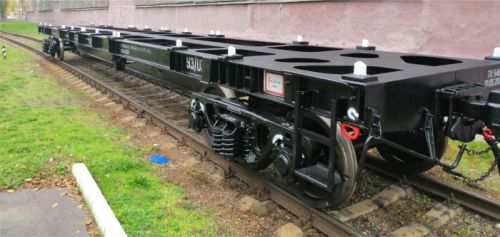 The Kryukov Railcar Building Works (Kremenchuk, Poltava region) plans to start production of new flatcars for transporting large-capacity containers.
The railcar building works announced this in a statement, the CFTS portal reports.
According to the statement, an interagency commission performed acceptance inspections of flatcars of the models 13-7138 and 13-7138-01 and approved the prototype of the model 13-7138.
"The final decision of the commission, which included representatives of Ukrzaliznytsia JSC, the company's Southern Railway regional division, the Dnipro National Rail Transport University's test center, and the Kryukov Railcar Building Works, allows the railcar works to launch serial production of 60-foot flatcars of these models," the statement said.
According to the statement, the flatcars are designed for transportation of large-capacity containers that do not require protection from atmospheric precipitation.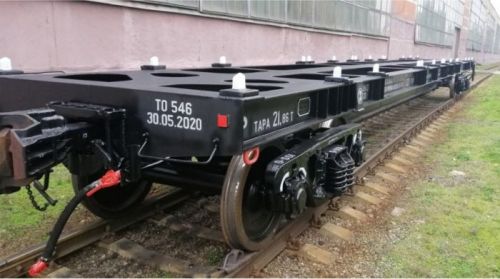 As the CFTS reported earlier, the Kryukov Railcar Building Works expanded its model range with two new wagons – a covered wagon and a tank wagon – in September.