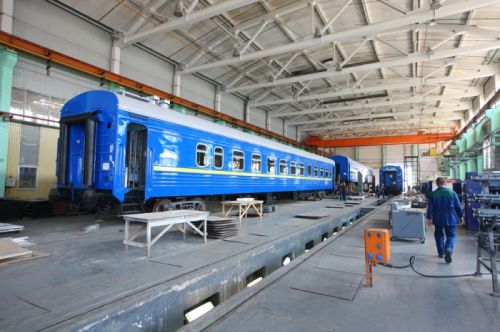 The Holosiivskyi District Court of Kyiv has transferred Russian citizen Stanislav Gamzalov-controlled 25% stake in the Kryukov Railcar Building Works to the National Agency for Identifying, Tracing, and Managing Assets Linked to Corruption and other Crimes (the Asset Recovery Agency).
The CFTS portal reported this, citing the Ukrrudprom publication.
The court made the decision on 13 July, according to information in the Unified Register of Court Judgements.
The abovementioned 25% stake in the Kryukov Railcar Building Works was acquired in 2012 by the Austrian company OW Capital Management, which is controlled by Gamzalov. This stake was seized in May in connection with criminal proceedings involving the transfer of UAH 193 million to Russia under a series of unprofitable contracts.
Investigators believe that the Kryukov Railcar Building Works bought components for rolling stock at inflated prices from Russian companies involved in Russia's armed aggression against Ukraine, namely LLMZ-Kamakh, Mosavtosteklo, the Bryansk cushioning devices factory, Rytm TPTA, and KrEVRZ.
"The pre-trial investigation body has grounds to believe that officials of PJSC Kryukov Railcar Building Works concluded a series of unprofitable foreign business contracts with the aim of transferring funds to the Russian Federation and that under these contracts, UAH 192.9 million was transferred into the current accounts of residents of the Russian Federation as payment for Russian-produced railway rolling stock components at inflated prices despite the availability of cheaper Ukrainian alternatives," the court stated in its ruling.