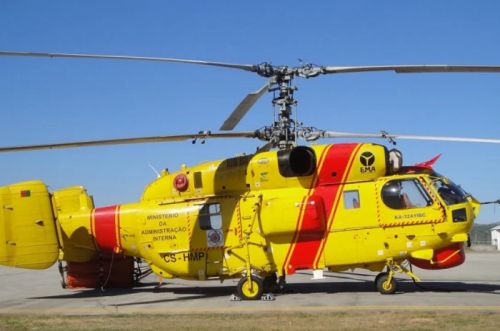 Portugal has decided to transfer to Ukraine six Soviet-made Kamov helicopters, which have lost their airworthiness certificates because of the sanctions imposed on the Russian Federation.
Portuguese Defense Minister Helena Carreiras announced this following a NATO ministerial meeting in Brussels, the CFTS portal reports, citing the Black Sea News publication.
"At the request of Ukraine and in conjunction with the Ministry of Internal Affairs, we will make available to Ukraine our fleet of Kamov helicopters, which we can no longer operate because of the current scenario and the sanctions imposed on Russia. In fact, they do not have their airworthiness certificates and we will not be able to repair them," Carreiras said.
She emphasized that the helicopters will be "extremely useful to Ukraine, and our Ukrainian counterparts were very grateful for the help provided." One of the helicopters broke down because of an accident, so the Ukrainian side must repair it, she said.
The idea is for the transfer of the helicopters to take place "as soon as possible," Carreiras added.
She also confirmed Portugal's readiness to participate in the European Union's training mission to provide military assistance to Ukraine, but it is still discussing the nature of its participation.
Portugal has already transferred certain types of equipment, weapons, ammunition, armored vehicles, communication systems, drones, and medical equipment to Ukraine, and it has also expressed the readiness to welcome refugees and wounded fighters and train Ukrainian military servicemen.