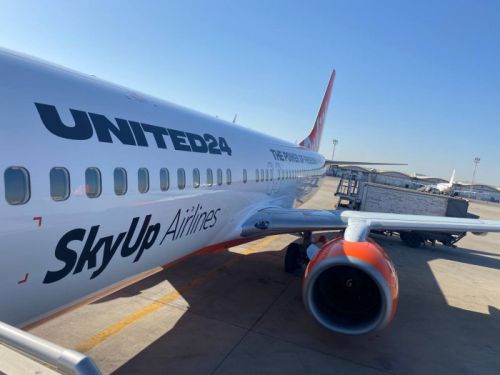 SkyUp Airlines and the Join UP! tour operator have joined the United24 presidential initiative. In particular, SkyUp has created for one of its airplanes a branded livery with the inscription United24 and a QR code for raising funds for purchasing tactical first-aid kits for Ukrainian troops.
Passengers can read more about the initiative in brochures that will be placed in the seat pockets of the airline's airplanes, the CFTS portal reports.
"Today, our planes continue to operate abroad during the war. For us, as a Ukrainian airline, this is an opportunity to preserve our team and business and support the country with taxes. For us, as Ukrainians, this is a chance to call on the international community to unite to support Ukraine and Ukrainians who are currently defending not only their future but also the democratic values ​​of the entire world," said Dmytro Seroukhov, CEO of SkyUp Airlines.
A feature that allows a travel agent working with the Ukrainian tour operator Join UP! to transfer EUR 1 from every booked tour to the charity fundraising platform at the request of a client has been developed. Tourists who order the services of Join UP online will also be able to donate EUR 1 when booking tours.
The fundraising will take place from 1 November 2022 to 1 February 2023. Airplane passengers and anyone from any part of the world can join. SkyUp and United24 will raffle off patriotic souvenirs, including bracelets from the Azovstal steel plant, among donors.