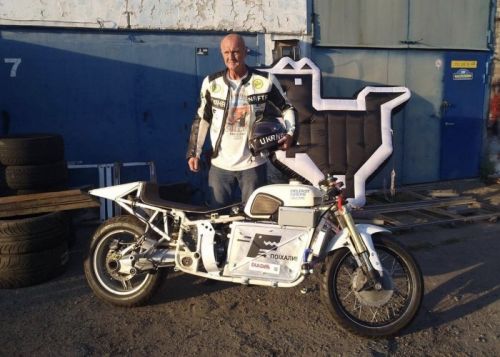 The Delfast company, a Ukrainian manufacturer of electric bikes, has developed the prototype of an electric motorcycle model called Delfast DNEPR Electric, the CFTS portal reports, citing the ITC.ua website.
The new prototype was sent to Bonneville (United States) to participate in Bonneville Speed Week 2021 from 7 to 12 August 2021, when it hopes to set a new electric speed record in the "A" Omega category.
Developed based on the legendary Dnepr motorcycles, the Delfast DNEPR Electric has several technological improvements and modifications that provide more power and greater range. The author, ideologist, and creator of the motorcycle is Serhii Malik, a Ukrainian racer and the motorcycle's pilot at Bonneville Speed Week 2021.
The rights to the DNEPR trademark, including technological developments, design documentation, intellectual property for existing developments, and the design of the iconic motorcycle model, belong to Delfast. The relevant partnership agreement was signed in late July 2021. Serial development of the electric motorcycles is planned for the future.
"We are very pleased with the opportunity to revive the iconic brand and develop a modern prototype. I am confident that the Delfast DNEPR Electric model will adequately represent Ukraine in the legendary international competitions. We wish Serhii success and look forward to new records," said Delfast's founder Danylo Tonkopyi.
Early this year, the Ukrainian startup Delfast launched the production of electric bicycles at the facilities of JSC Elmiz (known as the Kyiv radio plant until 1996) in Kyiv. The two parties signed an agreement on joint production and assembly of Delfast electric bicycles on 7 April 2021.