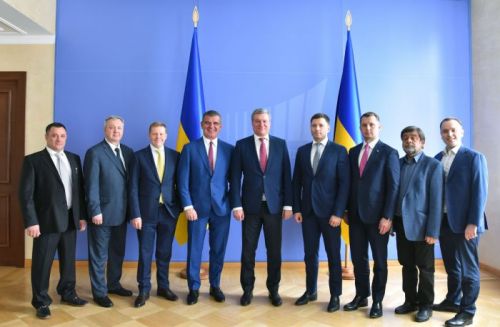 The Ukrainian Railways joint-stock company (Ukrzaliznytsia) and Stadler CIS AG plan to localize the production of the Swiss company's passenger rolling stock in Ukraine.
This is stated in a memorandum signed by Ukrzaliznytsia and the management of Stadler, the CFTS portal reports, citing information from Ukrzaliznytsia.
In particular, the companies agreed to jointly develop passenger rail transport in Ukraine under the City Express commuter train project and work to raise funds.
In addition, Stadler CIS AG plans to consider the possibility of localizing production in Ukraine if it wins a tender and receives an order for supply of rolling stock to Ukrzaliznytsia.
"We are interested in cooperating with global manufacturers of railway rolling stock that has proven itself during operation on other railways around the world, including on broad gauge railways. A potential partner is Stadler, one of the world leaders in the industry. Our main wish in such a partnership is localization of production on the territory of Ukraine," Ukrzaliznytsia's acting Board Chairman Ivan Yurik said.
According to him, trains produced by Stadler could be used for suburban and regional passenger transportation, as well as in the City Express commuter train project.
"We suggested that our Swiss counterparts consider locating production facilities at our Kyiv electric car repair plant. Stadler's technical experts visited the plant and several other locations in February this year. It is the optimum plant for localization of production," Yurik said.
Yurik, acting board member of Ukrzaliznytsia and head of its passenger transport division Oleksandr Pertsovskyi, Board Chairman and General Director of Stadler CIS AG Peter Christoph Spuhler, and CEO of Stadler CIS AG Alexander Luft signed the memorandum in the presence of Ukraine's Deputy Prime Minister/Minister of Strategic Industries Oleh Uruskyi and Ukraine's First Deputy Minister of Infrastructure Dmytro Abramovich.
Meanwhile, according to Ukrzaliznytsia, the company continues to conduct working dialogues with other international suppliers of passenger rolling stock and it is counting on state support in financing the development of passenger transportation.
As reported earlier, the Parliamentary Committee on Economic Development's deputy head Dmytro Kisilevskyi recently said that the Ukrainian Ministry of Infrastructure had informed him that the approximate level of localization of production of the locomotives, the purchase of which is being negotiated with the Alstom company (France), would be 15%.
"Ukraine has a full-fledged industry for production of railways. It does not currently produce its own freight locomotives, but, according to the Federation of Employers, it is capable of ensuring 50-55% localization of imported locomotives, with subsequent increase of this indicator within 2-3 years," Kisilevskyi said.