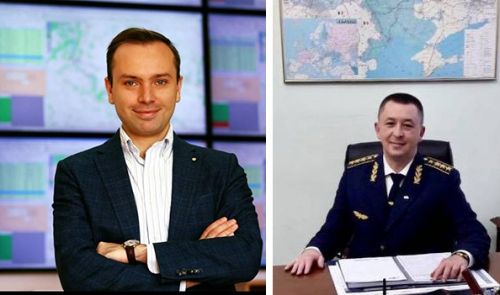 The supervisory board of the Ukrainian Railways joint-stock company (Ukrzaliznytsia) has submitted the names of Oleksandr Pertsovskyi and Roman Chernytskyi to the Cabinet of Ministers for approval as acting members of the company's board of directors.
A source close to the management of Ukrzaliznytsia confirmed this information, which was disseminated in social networks, to the CFTS portal. The information regarding Pertsovskyi was confirmed by the press service of Ukrzaliznytsia.
According to the source, the supervisory board of Ukrzaliznytsia approved both candidates as acting board members. They were approved for three months, i.e. for a probationary period.
As reported, Pertsovskyi previously held the position of first deputy general director of the Ukrposhta postal company. He was appointed as the director of the Passenger Company, a division of Ukrzaliznytsia, on October 1.
Chernytskyi has been the executive director of the Lviv Railways, a regional division of Ukrzaliznytsia since March 2019. He has held executive positions in structural divisions of the Lviv Railways since 2000. He was the deputy head for infrastructure at the Lviv Railways from 2016 to 2017. He was the director of infrastructure at Ukrzaliznytsia from April 2017 to March 2019.