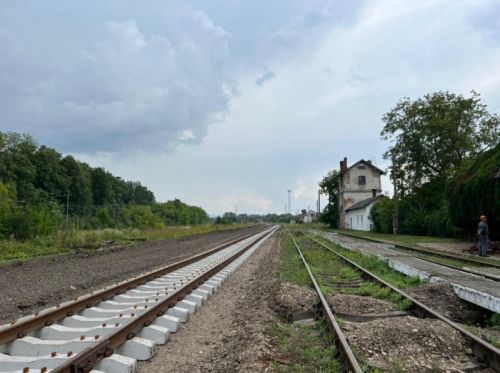 Ukrainian and Polish railway workers are continuing work on the restoration of the railway tracks on the Khyriv - Nyzhankovychi - Malkowice - Przemysl route, which will allow traffic to open on another section of the Ukrainian-Polish border.
According to Lviv regional military/civilian administration's deputy head Yurii Buchko, the Ukrainian side is currently repairing the railway from Nyzhankovychi to Nove Misto, the CFTS portal reports.
"The Polish side allocated PLN 40 million for the repair of its 7-kilometer section. The work is being performed from Przemysl to the border in Malkowice. Today, Infrastructure Ministry representatives and Polish government officials inspected the surrounding infrastructure and discussed further actions to make rail and road access available in the near future," Buchko said on Facebook.
Regarding the automobile checkpoint, according to Buchko, the Nyzhankovychi - Malkowice checkpoint "should already be operational next year."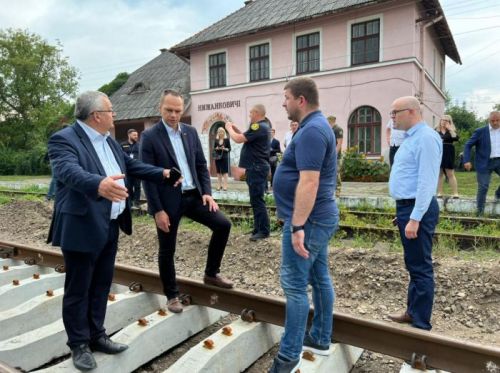 It should be noted that efforts to restore railway traffic through the Nyzhankovychi and Malkowice stations have been going on for more than five years. For example, activists with the Polish group "Line 102," which advocates for the restoration of railway traffic on the Przemysl - Nyzhankovychi - Khyriv - Kroscienko railway section, traveled from Przemysl to Ukraine for the first time in 22 years in late 2016. The activists arrived from Poland on a draisine. They subsequently traveled to Nyzhankovychi by train several times.
The Warsaw - Zagorz train operated on the Przemysl - Nyzhankovychi - Khyriv - Kroscienko route until 1994. It passed through Ukraine without stopping. Previously, a European-gauge (1435 mm) track existed on the Ukrainian section of the track. The Nyzhankovychi - Khyriv - Kroscienko section of the route was repaired after 1994, as a result of which the European-gauge track between Nyzhankovychi and Khyriv was changed to the 1520 mm standard gauge. The combined track between Khyriv and Kroscienko was preserved.