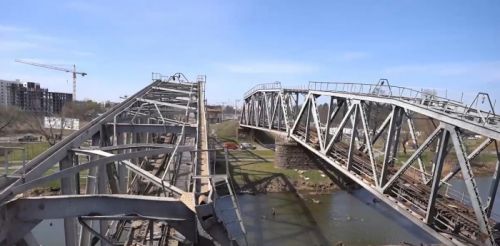 Railway workers are continuing the reconstruction of the bridge over the Irpin River in the Kyiv region, the CFTS portal reports, citing the Rail Insider publication.
According to the publication, Pidhirnyi Street in Irpin (in the area of ​​the railway bridge) will be closed to traffic from 8:00 a.m. to 8:00 p.m. from 22 to 28 August because of emergency repair works on the railway bridge and the railway infrastructure in Irpen.
As the CFTS portal reported earlier, railway workers repaired one of the two parallel railway bridges over the Irpin River, which were destroyed during the defense of Kyiv against the Russian invaders, in early May.