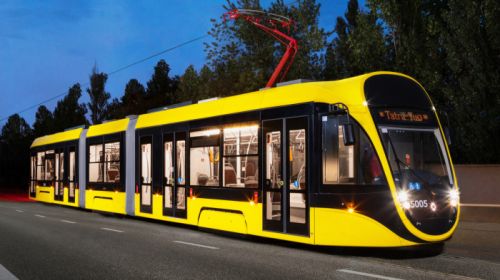 The Odesmiskelektrotrans municipal transport utility (Odesa) and a consortium led by the Tatra-Yug tram manufacturer signed a contract for delivery of 13 low-floor tram cars of the K1T306 model to Odesa on 16 December.
Tatra-Yug announced this in a statement, the CFTS portal reports.
According to the company, this this is the first contract for supply of trams to be signed since the beginning of the full-scale war against Russia.
As reported earlier, Tatra-Yug, which produces trams at facilities located on the premises of the Pivdenmash company (Dnipro), won the relevant tender for the "Urban Public Transport" project financed by the European Investment Bank (EIB) in 2021. The tender provided for supply of 12 trams, but the winner offered to supply one additional car.
Trams of the K1T306 model are currently being delivered to Kyiv. As of September, Kyiv had received 10 such trams out of the 20 it ordered.